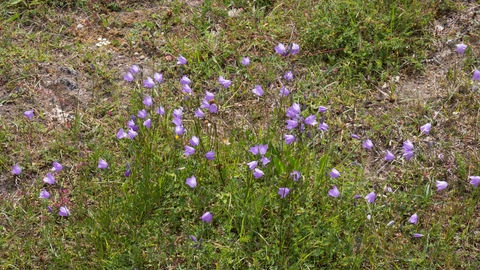 An old abandoned quarry with exposed cliff faces of Middle Magnesian Limestone
Know before you go
Grazing animals
No
Walking trails
Access
Terrain: Moderate
Mixed terrain with some steep slopes.
Access and Parking
The reserve is located approximately 1km north west of Trimdon Village. Heading north from the village on the B1278, after 200m take the left fork and after approximately 900m park in the lay-by on the left adjacent to the Raisby Way disused railway line. Walk along the disused railway track to the west for approximately 200m, and enter the reserve through a gap in the fence to your right.
Public Transport
Buses are available from Durham to Hartlepool stopping in Trimdon Grange. From here head North on Salter's Lane, past Calbraith Terrace. Turn left, then first left. Follow the road and Trimdon Grange Quarry is on the left.
When to visit
Opening times
Open at all times
Best time to visit
May to August
About the reserve
This abandoned quarry provides magnesian limestone flora, complimented by mature hawthorn scrub and developing ash woodland.
The flat quarry floor has been colonised by magnesian limestone grassland flora and dingy skipper butterflies thrive on the short turf, with its blue-moor grass, quaking grass, carline thistle, autumn gentian, and blue fleabane. Look out for the scarce but attractive bee orchid.
Adjacent to the quarry is the Raisby Way disused railway line, which provides excellent habitat for birds and butterflies such as common blue and small copper and also the beautiful burnet moth.
Ash woodland provides excellent breeding and roosting habitat for a variety of woodland birds
Environmental designation
Local Nature Reserve (LNR)
Site of Special Scientific Interest (SSSI)