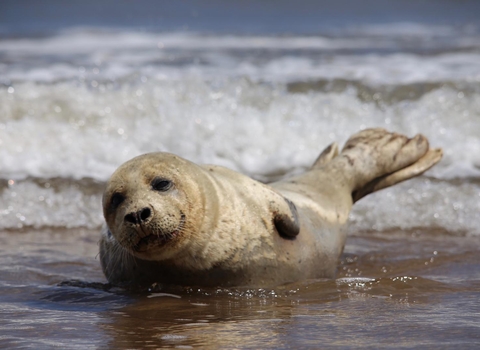 Living Seas
Around half the UK's wildlife live in the sea. From the Tyne to the Tees there is over 20 miles of coastline, not including the tidal banks of the Tyne along Gateshead and South Shields and that of the Wear through Sunderland.
Our waters play host to a vast array of wildlife. Unique in the UK, this is the only place where rare Permian Magnesian Limestone is submarine which today is a nursery ground for juvenile cod and supporting sponges, soft corals, hydroids, bryozoans and dahlia anemones.
Our seas have long been a source for employment and enjoyment for the people of our region.
The Wildlife Trust's national strategy for Living Seas seeks to return our marine environment back to the natural wonder they once were.
To find out how we are working with our partners around the Coast of South Tyneside, Sunderland and Durham please visit www.exploreseascapes.co.uk/