Donate to wildlife
There are lots of ways you can donate towards the vital work of Durham Wildlife Trust, By donating, you are helping to care for and protect the amazing wildlife that our region is home to.
Donate in memory of a loved one
Bluebell-filled woodlands, hay meadows brimming with flowers and wonderful wetlands – there's no better way to remember someone who loved wildlife and loved our local area than to help protect our precious landscapes for the future. When you make an in-memory donation to Durham Wildlife Trust, you can rest assured that you are making a real difference, helping us look after over 36 reserves, inspire the next generation and stand up for wildlife wherever it's endangered.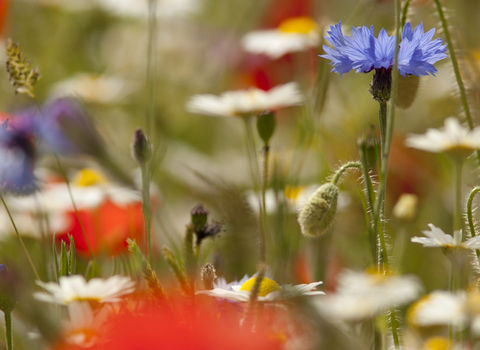 Donations in lieu of flowers
Traditionally we pay our respects with floral tributes and while cut flowers don't last very long, wildflowers can last for generations. A donation in memory of a loved one can help to protect bluebells in local woodlands; wildflowers and butterflies in our meadows; and lapwings and otters in wetlands across our area. By giving a gift in memory you are directly supporting the conservation of local nature reserves and wildlife, keeping places special for future generations.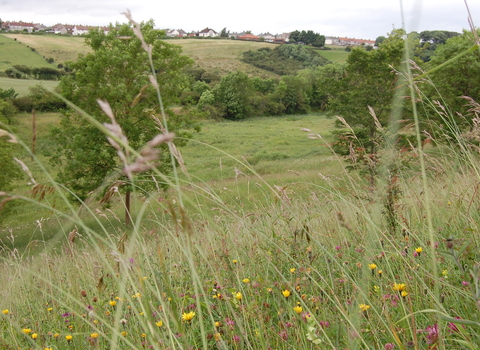 Help to look after grasslands meadows
Our special North East Magnesian Limestone sites mean that we have lots of distinct grasslands to look after. By adopting a square foot of Grassland Meadows in memory or celebration of your loved one you will be keeping a special place well looked after for years to come. Grassland Meadows plots are available at the following Nature Reserves for £50: Bishop Middleham Quarry 9DL17) Raisby Hill Grassland (DH6) Herrington Hill (SR4) Town Kelloe Bank (DH6) Kelloe Field (DH6) Trimdon Grange (TS29).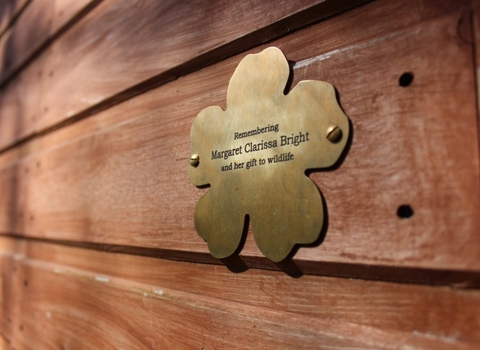 Celebration Plaques
Celebration Plaques are a wonderful way to remember and celebrate the life of a loved one. Alternatively they could commemorate a special family event like the arrival of a new baby, a big birthday or wedding anniversary. Our attractive brass flower plaque is 10cm in diameter and will be engraved with a personalised message. The message will be over three lines with the person's name in the middle line in larger font. The plaques will be displayed in Low Barns Nature Reserve or Hannah's Meadow barn. The plaques cost £150 and all the money raised from the purchase of the plaques will go to support our work to conserve wildlife from Tees to Tyne.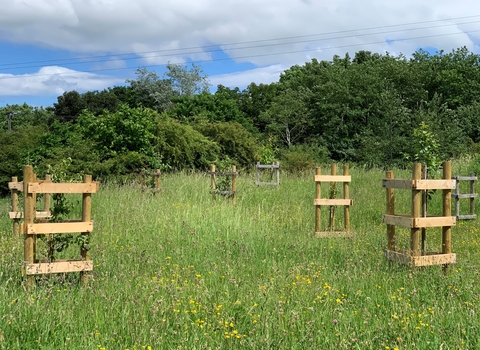 Plant a tree in our new Rainton Meadows orchard
We started a new orchard area at Rainton Meadows Nature Reserve in late 2018 and this is open as an opportunity for families and friends to plant a commemorative tree for their loved one. Choose from a Cherry, Plum or Crab Apple tree which will be a fitting memorial or celebration for your loved one. New trees will be planted during the winter and are a minimum donation of £300. 
Please note that we are unable to have plaques on trees that are planted, but we can provide a map so that family and friends can visit their loved ones tree. 
To find out more about donating in memory, please contact Anne at Durham Wildlife Trust on 0191 518 3112 or by email agladwin@durhamwt.co.uk