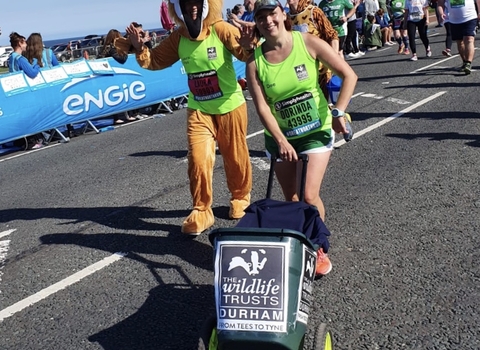 #TeamWild at the Great North Run
Join our running pack taking on the largest half marathon in the world.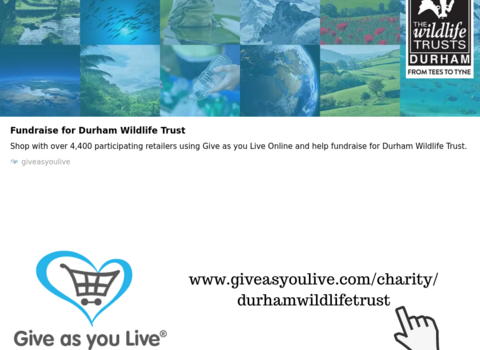 Give As You Live
Shop online via Give as you Live and the Wildlife Trust will get something too!
Take part in one of our organised events
The UK is one of the most nature depleted places on the planet and our natural world is in peril. Now, more than ever before, we must act. As a charity, we need your support to protect our wildlife and wild places. If you make Durham Wildlife Trust your fundraising charity of choice, all the money raised will go towards improving wildlife conservation from Tees to Tyne.
For all of our events participants we provide a fundraising pack to help you on your way. Most of our organised events include a t-shirt or a medal for participants, so take a minute to check them out!
Register your own event with us
Organising a fundraising event gives you the chance to get together with friends, family and your community to help support Durham Wildlife Trust, and is most importantly about having fun, doing something you love (or trying something new!) for a cause you care about.
Let us know what you are thinking of doing by emailing mail@durhamwt.co.uk and we will send you over our fundraising pack to help you get started!
Our video above features George who explains to us how to plan a coffee morning!