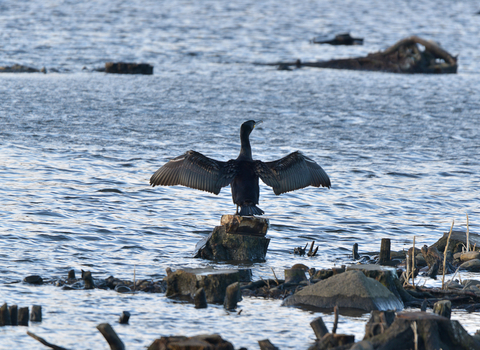 Trustees
Trust Officers
Chair – Sarah Lister

Sarah is a qualified Chartered Accountant and currently works in a senior role at a North East based homelessness charity. Sarah became a trustee in 2013 and previously served as the Trust's treasurer before taking on the role of Chair in 2019.  
Treasurer – Tony Pensom

Tony has significant experience in a variety of senior roles in the business world and also as a treasurer in the charity sector. Tony joined the Board of Trustees in 2020.
Honorary Secretary - Peter Bell

Peter worked in local government for many years as an ecologist and countryside manager, within the planning system. His passion is ornithology and he is a long standing supporter of Durham Wildlife Trust. Peter's current term as a trustee began in 2016.
Other members of the Board of Trustees
Faye Butler

Faye has a nursing background, serving at a senior level in the NHS before retirement when she joined the Trust's volunteer team to keep active and support the Trust's work. Faye became a trustee in 2018.

 
Michael Coates

Michael has a background in HR and today runs his own management consultancy; a role he combines with leading the Trust's annual dragonfly monitoring scheme. 
Paul Davidson

Paul was a Chartered Insurance Practitioner before retiring. Born and bred in Gateshead, Paul is passionate about conserving wildlife and in retirement became a practical volunteer for the Trust. He is also a volunteer at Radio Tyneside. Paul became a Trustee in 2020.
Chris Gorman

Chris has an engineering background and worked at a senior management level in the utilities sector, supporting the Trust as a corporate member and as a trustee.
Georgina Hand

Georgina has worked in PR and has extensive experience in charity fundraising and management with a number of charitable organisations. Georgina joined the Board of Trustees in 2018.
Dr Vivien Kent

Vivien had a successful career in the media before switching careers and studying for a PhD in Conservation Biology and Anthropology at Durham. Vivien worked for a number of years in the DWT conservation team and is now an independent wildlife and conservation biologist. Vivien became a trustee in 2019.
Amy Sorrell

Amy has significant experience in the education sector and lectures in animal management and animal behaviour at a further education college in the region. Amy became a member of the Board in 2018.
Ian Thomas

Ian has an IT background but switched to a career in the nature conservation sector following a training placement at Durham Wildlife Trust. Ian went on to become an trustee and joined the board in 2016.