The Trust is subject to the rules governing financial management of a Limited Company and Charity. The Trust produces audited accounts every year which are available to Trust members on request (please call the Trust on 0191 5843112) and also available from Companies House.
A summary of information for the 2019-20 financial year is available below. 2020/21 information will be added to this page following presentation to the board of Trustees.
How we raise funds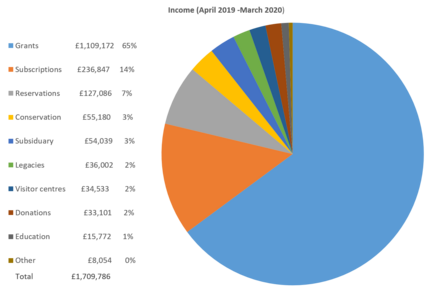 How we spend money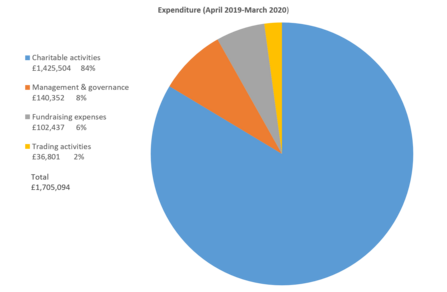 Durham Wildlife Trust works hard to keep overhead costs down so that the percentage of income spent on Charitable Activities is maximized. Below is a comparison of Durham Wildlife Trust's spend on Charitable Activities against other environmental organisations, showing that the Trust performs well in this area.