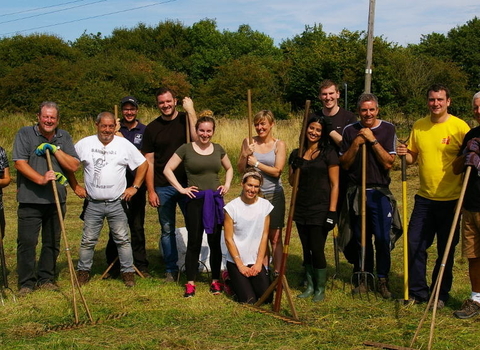 Working with Wildlife
Through Working with Wildlife, Durham Wildlife Trust will support your business to meet its corporate, social and environmental responsibility objectives and provide opportunities for staff involvement and customer engagement.
Become a Corporate Member
Designed to suit your company's needs, our business membership packages allow you to select the level of support which best suits your organisation. Bespoke options are also available.
Whichever package you choose, you will be supporting the work that the Wildlife Trust does to protect wildlife and promote nature conservation in County Durham, the City of Sunderland and the Boroughs of Gateshead, South Tyneside and Darlington.
Contact zhull@durhamwt.co.uk for more information
Thomas Swan & Co. Ltd.
Thomas Swan has a manufacturing site in Consett including about 20 acres of woodland, pastures and wildflower meadows and the company's employees and visitors regularly enjoy seeing deer, rabbits and a wide range of birds and insects.  They became Gold corporate members of Durham Wildlife Trust so we can support them with their plans to enhance their wildflower meadow and woodlands..
Harry Swan, CEO of Thomas Swan, said: "Investing in the natural environment around our manufacturing plant to reduce mowing while enhancing wildlife and involving our employees and community is a perfect way to demonstrate sustainability. Everyone benefits. Durham Wildlife Trust membership helps us achieve these objectives."
Gold Supporters
Silver Supporters
Bronze Supporters
Adopt us as Charity of the Year
If you have a local charity of the year scheme, we would love for you to consider working with us.
We love to work with local companies, we are a small team, so we like to pay visits to all of our corporate supporters and help your staff feel really engaged with the cause they are fundraising and volunteering for.
Contact zhull@durhamwt.co.uk for more information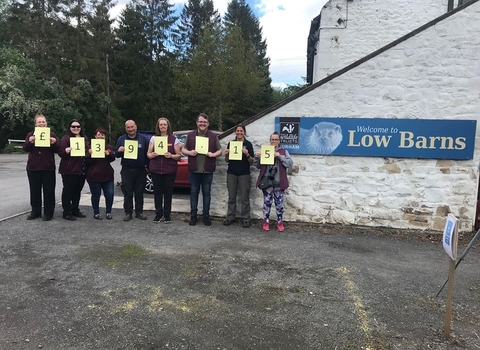 Sainsbury's Support our Work
We were delighted to be named as Sainsbury's Charity of the Year in 2018. Staff from the Chilton store raised a fantastic £1394.15 for the Trust and we were very pleased to welcome them to Low Barns to show them how that money will make a huge difference to our work. Please get in touch if you think your company could fundraise for Durham Wildlife Trust.
Every £1 we receive from supporters generates £5.32 for wildlife conservation and education from the Tees to the Tyne
Good for Business & Good for Wildlife
|   | Donor | Bronze | Silver | Gold |
| --- | --- | --- | --- | --- |
| Certificate of Support | ✓ | ✓ | ✓ | ✓ |
| Listing and hyperlink on the Trust's website | ✓ | ✓ | ✓ | ✓ |
| Acknowledgment at the Trust's AGM | ✓ | ✓ | ✓ | ✓ |
| A digital employee engagement pack | ✓ | ✓ | ✓ | ✓ |
| Regular email bulletins and newsletters | ✓ | ✓ | ✓ | ✓ |
| Copies of 'Wildlife Durham' magazine 3 times a year |   | ✓ 3 copies  | ✓ 6 copies | ✓ 10 copies |
| Listing in magazine |   | ✓ | ✓ | ✓ |
| 15 months membership for the price of 12 for employees (annual DD only) |   | ✓ | ✓ | ✓ |
| Press release highlighting your contribution to local nature conservation |   |   | ✓ | ✓ |
| Staff or customer volunteering session on DWT reserve |   |   | ✓ (1 day, max 15 people) | ✓ (2 days, maximum of 15 people) |
| Discount on magazine adverts |   |   | ✓ 15% | ✓ 25% |
|   | Join Today | Join Today | Join Today | Join Today |