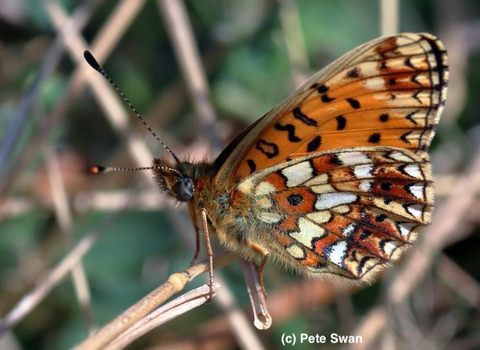 A gift for wildlife
A legacy gives reassurance that places you care about will be there for future generations to enjoy. Thanks to the generosity of so many people, the Trust is now able to protect even more wildlife.
Protect the wildlife you love for future generations and leave a lasting legacy
We believe that everyone deserves to live in a healthy, wildlife-rich natural world and have the opportunity to experience the joy of wildlife and wild places in their daily lives. A gift in your Will to Durham Wildlife Trust, no matter the size, makes a difference and helps protect wildlife across the UK for future generations.
You can include a gift in your Will to support innovative conservation projects that benefit wildlife across Durham, Darlington, South Tyneside, Gateshead and Sunderland. Alternatively, you may wish to support a specific reserve or help us to buy a new reserve.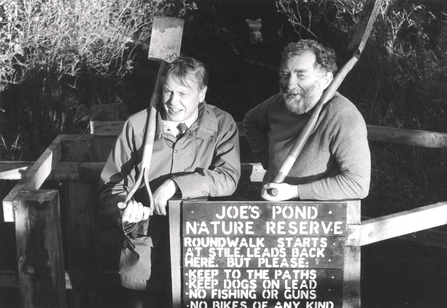 "Anyone who cares about wildlife has a marvellous opportunity to do something quite unique, by remembering their local Wildlife Trust in their will.

This generous act is one of the most important things you can do to make sure the species and habitats we love will be there for future generations to enjoy."
How to leave a gift in your Will
If you wish to leave a gift in your Will to Durham Wildlife Trust, you can do so via our partners.
Using our face-to-face or over the phone dedicated solicitor.
EMG Solicitors provides a bespoke Will writing service and our dedicated team are here to help you plan and make provisions for you and your loved ones throughout your lifetime.
Our Wills team will make sure you have an expertly drafted, valid Will which perfectly expresses your wishes. Our solicitors are highly ranked in Legal 500 ( the clients' guide to the UK's best law firms) and are specialists in Inheritance Tax Planning, Trusts & Wealth Management. We listen carefully and offer advice based on your individual circumstances no matter how complex. Our Wills document your wishes meticulously and ensure what you want to happen to your property, assets, children, pets, and treasured possessions actually transpires should the worst happen.

Write your Will with our partners at Guardian Angel
Guardian Angel offers FREE Wills online along with bereavement support. Their online Will service is safe, secure and fully endorsed by legal professionals, and can be done from the comfort of your own home, jargon-free.
Friendly and compassionate, the Guardian Angel team is on hand to answer any questions you may have either on the telephone, through live chat or by email. Your Will is certified by a legal professional, and if they have any questions they will contact you directly.
Find out more about Guardian Angel's free Will writing service

The will through Guardian Angel is very quick and easy to complete. The team were very helpful and got back to me quickly regarding queries. The process is completed in sections which are self-explanatory and not over whelming. I now have peace of mind that everything is in place for my family.
Securing a wilder future
We have been fortunate enough to receive some generous donations over the years, here is an overview of how we have used them:
Ragpath Heath Nature Reserve, a beautiful site, rich in wildlife was generously left to us in 2007. 
Using a cash gift we bought a mobility scooter for Low Barns Nature Reserve. The scooter is frequently used and helps those with limited mobility to get around the reserve. 
Generous legacies made Project Redshank at Rainton Meadows happen. By creating muddy lake margins on the reserves lakes new habitats was created for wading birds, such as redshank, oystercatcher, lapwing and little ringed plover. 
If you would like to know more about leaving a gift please get in touch.