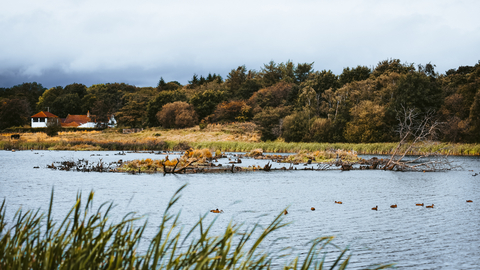 One of the county's most important wildlife sites; with a visitor centre and a coffee shop
When to visit
Opening times
Reserve accessible 24/7/365, with vehicle access from 9.30am - 4.30pm each day. Visitor centre open 10am-4pm seven days a week.
Best time to visit
March to June, June to September, August to October
About the reserve
One of our region's most important wildlife sites, this wetland reserve, bordered by the River Wear, also contains mixed woodlands and species rich grasslands.
The reserve is now a Site of Special Scientific Interest and has become important for wildlife due to the wide range of habitats including wet woodland, grassland, open water and river side, which are home to many different types of birds, mammals, plants and insects.
However, Low Barns has not always been a haven for local wildlife. Originally farmland, the site underwent sand and gravel extraction until 1964 when the area was given to Durham Wildlife Trust and restored as a nature reserve. In 2003 a redundant sewage treatment works on the site was replaced with a new reedbed habitat and a boardwalk which enabled public access with minimal disturbance to wildlife.
The site's flat terrain and large accessible bird hides make it an ideal place to visit for everyone.
There are three lakes and interconnecting streams, a number of mature ponds with extensive reedbeds and a wet pasture. The small ponds on the reserve are excellent for viewing damselflies and dragonflies such as the striking southern hawker, and also support amphibians such as common frog and smooth newt. The lakes and open water support good numbers of wildfowl, including overwintering bittern, and kingfishers are regularly seen.
The woodlands and grasslands on site add to the diversity of bird life throughout the year, from spectacular displays by flocks of roosting starlings to snipe, flycatchers and tawny owls.
There are several very well appointed bird hides across the reserve that are open to all visitors, and Durham Wildlife Trust members are able to purchase a key so that they can access the site out of hours when the wildlife is at its best.
Patient visitors may be rewarded by sightings of otter, fox, roe deer and stoat. Plant life is extremely rich and too numerous to list but as a result there are good numbers of butterflies on site, including dingy skipper and small copper.
Low Barns Nature Reserve has a flat terrain and a network of surfaced paths linking the bird hides allowing easy access for all visitors. The visitor centre on the site offers a coffee shop, web cam viewing of the bird feeders, wildlife photography displays, and local crafts. A great place to visit at any time of year.
Habitat
Environmental designation
Site of Special Scientific Interest (SSSI)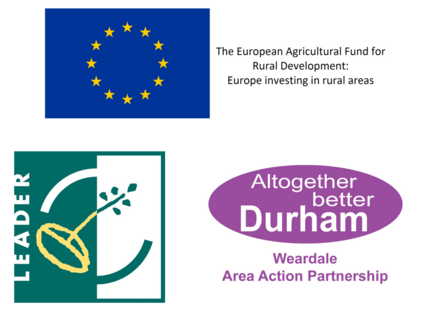 The Low Barns Visitor Centre underwent improvement works, thanks to funding from North Pennine Dales LEADER and the Weardale Area Action Partnership. The car parking lay out was altered to create a pedestrianised outdoor seating area and the inside of the building was modified to create an improved shop area and a large community space that can be used for education, meetings and events. The works began in mid-March 2019 and were completed internally by the end of June 2019.Plans to improve the observation tower and open up views across Marston Lake from the visitor centre are ongoing.