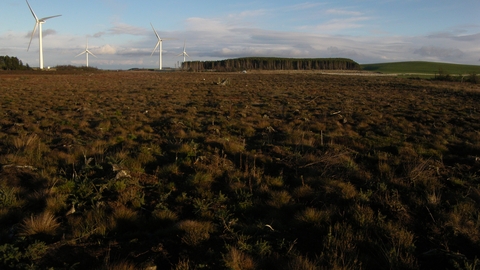 A fragment of blanket bog remaining from a larger area of bog, marsh and shallow pools now partly drained and/or planted with conifers
Know before you go
Grazing animals
No
Walking trails
Access
Terrain: Difficult
There is currently a public footpath that runs north south through the reserve. The remainder of the site is uneven and very boggy in parts. Not accessible for all.
Access and Parking
Members of the pubic have limited parking available at the main gate to the entrance to the site.
Public Transport
There are buses available from Durham to Sunniside and then there is a short walk to the site.
When to visit
Opening times
Open at all times
Best time to visit
April to June, June to August
About the reserve
One of the few remaining blanket peat bogs found in the lowlands of County Durham.
Stanley Moss was once significantly larger but has been significantly reduced due to opencast coal mining, forestry and agricultural improvements. Heather, bilberry and cotton grass carpet the bog and where the surface is waterlogged sphagnum mosses thrive. More unusual species such as crowberry and hare's-tail cotton grass can also be found.
The site is important for birds with breeding meadow pipits, skylark and lapwing and frequent sightings of short-eared owl, black and red grouse and large numbers of snipe and curlew.
It is now acknowledged that peat bogs make a massive contribution in the fight against climate change due to their ability to store carbon. However, peat bogs have been lost at an alarming rate in the recent past, which makes the restoration and protection of peat bogs such as Stanley Moss so important.
Species
Environmental designation
County Wildlife Site