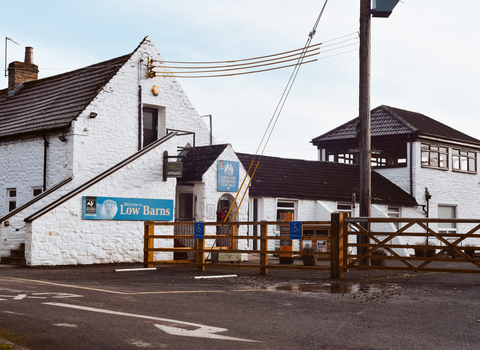 Low Barns
As you arrive at Low Barns Nature Reserve you are greeted by a series of old farm buildings, over the 50+ years of Durham Wildlife Trust's management of the site, these old barns have been converted and adapted to become Low Barns Visitor Centre. Also home to the Trust's Southern Living Landscapes team, the visitor centre houses a coffee shop, providing visitors with a welcome cup of tea or coffee, cake or some hot food while our team of ambassadors can give information about the reserve's wildlife. Visitors to the centre can also browse our range of shop items, from a full selection of wild bird foods to volunteer made hedgehog homes, Low Barns is a unique shopping experience. Logs and charcoal produced sustainably by the Trust on-site are also available and are a by-product of our conservation work at Low Barns and neighbouring reserves.
About Low Barns Nature Reserve
One of our region's most important wildlife sites, this wetland reserve, bordered by the River Wear, also contains mixed woodlands and species rich grasslands.
The site's flat terrain and large accessible bird hides make it an ideal place to visit for everyone.
There are three lakes and interconnecting streams, a number of mature ponds with extensive reedbeds and a wet pasture. The small ponds on the reserve are excellent for viewing damselflies and dragonflies such as the striking southern hawker, and also support amphibians such as common frog and smooth newt. The lakes and open water support good numbers of wildfowl, including overwintering bittern, and kingfishers are regularly seen.
The woodlands and grasslands on site add to the diversity of bird life throughout the year, from spectacular displays by flocks of roosting starlings to snipe, flycatchers and tawny owls.
There are several very well appointed bird hides across the reserve that are open to all visitors, and Durham Wildlife Trust members are able to purchase a key so that they can access the site out of hours when the wildlife is at its best.
Planning your visit
The Nature Reserve is open 7 days a week, including bank holidays. Christmas opening hours are published in December.*
Low Barns Nature Reserve
Witton-le-Wear
Bishop Auckland
Co. Durham
DL14 0AG
0191 584 3112
Access: 9.30 am – 4.30 pm
Coffee Shop: 10.00 am – 4.00 pm *check our latest covid-19 update here.
We're dog friendly! Well behaved humans & dogs are welcome inside our Visitor Centre and Coffee Shop.
Access to Low Barns Nature Reserve and Visitor Centre is free but non-members are asked to make a donation for car parking. Visitors are welcome to make use of our mobility scooter. To book the mobility scooter please click on the link below or call us on 0191 584 3112. 
For details about hiring Low Barns Visitor Centre for your event, please email bookings@durhamwt.co.uk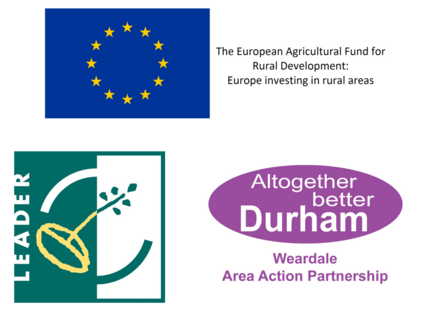 The Low Barns Visitor Centre underwent improvement works in 2019, thanks to funding from North Pennine Dales LEADER and the Weardale Area Action Partnership. It now has a new pedestrianised outdoor seating area, an improved shop area and a large community space that can be used for education, meetings and events. There is more work to do to improve the observation tower and open up views across Marston Lake from the visitor centre. As such, our fundraising continues and if you wish to donate to help fund the work, please visit www.durhamwt.com/low-barns-appeal/