Trust statement following the death of David Bellamy.
Durham Wildlife Trust is very saddened to hear the news about David Bellamy's passing and our thoughts are with his family and friends at this time.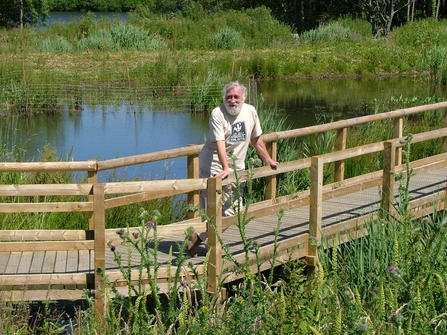 David was instrumental in founding Durham Wildlife Trust almost fifty years ago. He was the Trust President for many years and more recently held the position of Trust Patron.
David was passionate about nature conservation and shared that enthusiasm through his work, inspiring the next generation of naturalists and ensuring that wildlife in his home area of North East England was protected for the future. We will miss his unwavering support and commitment but will continue to do everything we can to conserve wildlife and encourage the next generation to appreciate and respect our flora and fauna.
Trust Chair Sarah Lister said: "David Bellamy inspired so many people with his passion for nature. So many naturalists developed an interest in the subject because of his enthusiasm and he will be sadly missed."
Trust Director Jim Cokill said: "David Bellamy was one of the main reasons why I do the job I do today. His TV programmes gave me a love of wildlife and the natural world from a young age and I'm grateful to have had the opportunity to meet him in later life. He made a lasting contribution to nature conservation in the North East, the country as a whole and across the world."