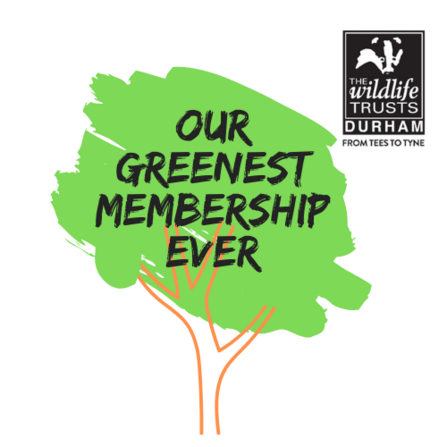 Membership starts at just £2.50 per month, that's our minimum donation amount, but you can select how much you'd like to give, you can also opt to pay yearly for your membership. Many of our members donate £5 per month to help support our work from Tees to Tyne.
The advantage of supporting your local Wildlife Trust is that you can see the difference your contribution makes, your membership donations are spent right here, in our local patch.
Durham Wildlife Trust manages 37 nature reserves (and counting) from the Tees to the Tyne, we run conservation projects that engage people with the natural world and help protect vital species and we deliver environmental education throughout County Durham, South Tyneside, Gateshead, Sunderland and Darlington.