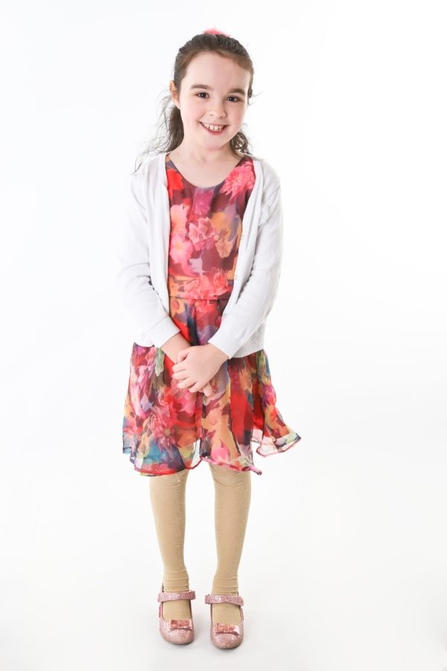 Wildlife enthusiast Beth Hartman-Andersen, from Bishop Auckland, compiled her ten reasons for help in saving the mammal, which is suffering from a significant decline in population, after attending a conservation event run by Durham Wildlife Trust.
During the event, Beth met Kirsty Pollard, who is working across Northumberland, Durham and Tees Valley Wildlife Trust regions to develop a project called Naturally Native, and was so inspired by what she heard that she felt compelled to take action.
Beth said: "I have always loved wildlife and am hoping that when I grow up I can work with animals. I really enjoyed the water vole event with Kirsty. We learnt all about the species and made some fun vole masks. I was shocked when Kirsty explained that water voles will disappear altogether if we don't do something to stop it and so I wanted to do something to help Kirsty's campaign to save them. I hope that Mr Johnson reads my letter and that he helps in the campaign to save them."
Laura Younger, Beth's mum, said: "When Beth got home from the event she immediately began researching the water voles. Kirsty had explained during the event that, although once common across the North East, water voles are now Britain's fastest declining mammal and that without action they will disappear altogether so Beth decided to compile her top ten reasons for making sure that doesn't happen and send them to parliament. I am so proud of her actions and I hope that the letter helps in the campaign to save them."
Kirsty Pollard, Naturally Native Development Manager, said: "I was really touched when Beth's mum got in contact to let me know about her letter. Water voles face a desp
erate future if we don't take action now: their habitat is becoming more and more reduced and fragmented leaving populations vulnerable to being wiped out by American mink, a non-native predator that they struggle to escape from.
"Our Naturally Native project is researching the current locations of both water voles and American mink so we can understand clearly the situation we face in the North East and this information will form the basis of a plan to try to save the population in this area but more needs to be done to secure the future for the water vole. Beth's letter is a great opportunity to widen the reach of our campaign and I look forward to hearing if she receives a response."
The Naturally Native project runs regular events to encourage people to get involved in surveying and identifying water voles and other wetland mammals, details of which can be found on the Durham Wildlife Trust website (www.durhamwt.co.uk).