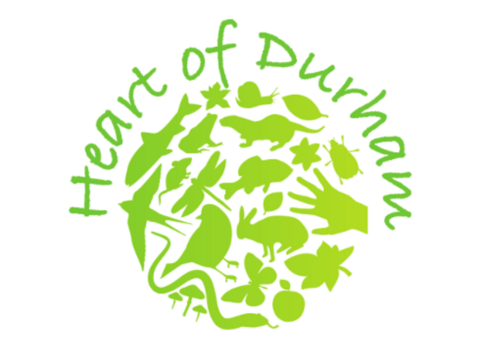 Heart of Durham
The Heart of Durham is a partnership project with Durham Wildlife Trust and Northumbrian Water Limited.
Based around the fringe of the North Pennines, stretching from Derwent Reservoir in the north to Hamsterley Forest in the south, the Heart of Durham Project works to restore and recreate areas of habitat over a period of many years, with the cumulative effect of restoring landscapes where wildlife can thrive on a landscape scale.
Life long learning is a fundamental part of the Heart of Durham, the project works with people of all ages from schools, universities, businesses and local community groups offering workshops, talks and lectures in adder ecology, small mammal trapping, butterfly identification and more.
The Heart of Durham Project promotes an understanding of the need for habitat management and conservation. It relies on the support of volunteers to deliver its objectives and volunteers for the project are given the opportunity to learn practical skills, make new friends and gain experience in working to restore habitat for wildlife on a landscape scale. Contact us to find out how you can get involved.