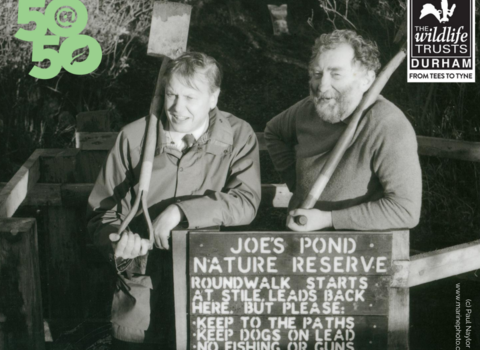 50th Anniversary Campaign
Donate to our campaign and help us to secure new nature reserves and wildlife recovery for the next 50 years!
In 2020 Durham Wildlife Trust enters its 50th year.
On the 30th July 1971, the charity was established to serve the old County Durham which stretched from the Tees to the Tyne.
Since then, thanks to you: our members, donors, partners, colleagues, and Trustees we've become a major force leading the fight to conserve and protect the region's wildlife.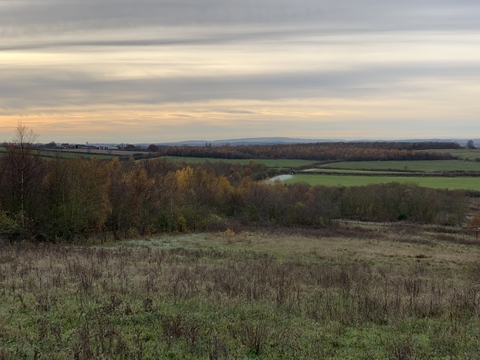 Our wonderful Nature reserves
In five decades the Trust has created 37 nature reserves and managed another five, with a suite of sites stretching from Darlington to Gateshead and covering over 2000 acres. From former mine works, quarries and industrial sites to ancient woodlands, meadows and heathlands all the Trust's reserves now provide havens for wildlife.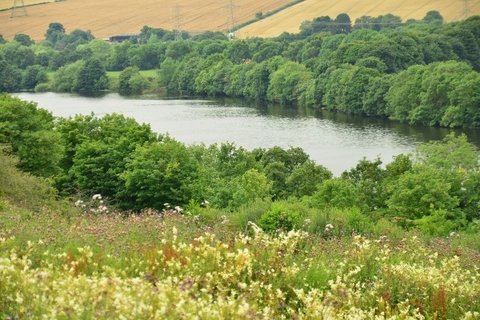 A turning point
Now, more than at any time in Durham Wildlife Trust's 50 year history, we all recognise the urgent need to overcome the challenges nature faces. The continued loss of species and their habitats, made more devastating by the effects of a changing climate, means we have only a short time in which to act to turn the tide and deliver nature's recovery.
The next 50 years
How best can Durham Wildlife Trust take action? By using the experience gained over the last 50 years. To deliver more places where wildlife comes first; places where habitats soak up carbon dioxide from the atmosphere and people can find peace and tranquillity. To celebrate its Golden Jubilee, Durham Wildlife Trust aims to increase the number of its nature reserves to 50 in its 50th year. This ambitious objective will involve acquiring new sites and raising the funds needed to manage them in the future. To deliver this the Trust will need the support of all its partners and a willingness to work in new ways.
Go 50@50 with us!
Make space for nature
Help us identify a new nature reserve.
Do you have a piece of land in your community that empassions local people, that they want to help care for and help create a space for wildlife to thrive and for the local community to enjoy? You can be anywhere from Tees to Tyne, we are looking for reserves across our patch.
Send us a picture and some information about your place and your community to fifty@durhamwt.co.uk and your space could be the next Durham Wildlife Trust Nature Reserve.
Get nature growing
We have already identified some sites that we think would be perfect for us to develop as a place to nurture wildlife, but we need some help to get started. Can you donate to our anniversary campaign and help us to grow these natural spaces and develop for the next 50 years?  
If you would prefer to make an offline donation call 0191 584 3112 to donate by card over the phone or alternatively return a cheque to Durham Wildlife Trust, Rainton Meadows, Houghton-le-Spring, DH4 6PU be sure to include your name, address and contact number in your correspondence so we may acknowledge your gift. Cheques should be made payable to Durham Wildlife Trust.
Donate to 50@50
Help us protect wild spaces for future generations