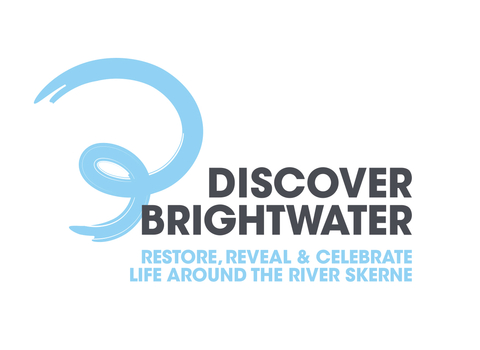 Discover Brightwater
At £3.5 million, Discover Brightwater is Durham Wildlife Trust's biggest ever project to date. We are the programme leaders for this Landscape Partnership which involves 19 different project streams including river habitat improvements, wetland creation, heritage and archaeology involving local communities around the River Skerne catchment from the Trimdons to Darlington in the south and Shildon in the west.
The Discover Brightwater Landscape Project is a National Lottery Heritage Fund supported project that aims to reveal, restore and celebrate the heritage of the Brightwater area. This includes its built, natural and cultural heritage. The project will run from the beginning of 2018 to the end of 2021, by which time almost £3m will have been invested in our heritage.
October 2019 saw the end of the first year of activity on this four-year project which is already making a big difference to local water quality, following work with Tees Rivers Trust and teams of volunteers to remove some of the weeds, knock back some of the invasive vegetation and install flow deflectors and new gravel to help improve the river's flow and to make the gravel beds more welcoming to the trout and other fish in the river. Sightings of otters in the water at Darlington and further up at Brafferton are promising signs.
The project is always on the lookout for volunteers so if you'd like to sign up to their newsletter, visit the website: www.discoverbrightwater.com
During the summer of 2019 Discover Brightwater worked with Dig Ventures, a specialist community archaeology social enterprise, based at Barnard Castle, as they got dug in at the East Park Roman site at Sedgefield and the ruins of the Bishop's 'castle' at Bishop Middleham.
Pottery, an ancient Roman key, a brass jeton (a counter used for accounting in a way similar to an abacus by the mediaeval equivalent of Ernst & Young), a dagger and some great stone tracery work have been
among the many finds.