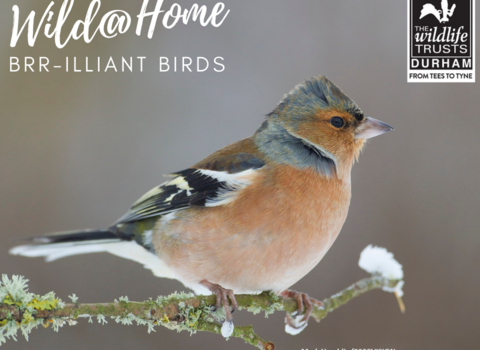 Brr-illiant Birds
During this cold and often snowy time of year, our feathered friends brighten up our gardens and parks. Many of us put out bird food and enjoy watching them on our garden feeders, maybe identifying them and making a list of the different species that we can see in our gardens or from our windows.
Discover
Birds come in thousands of shapes, sizes and colours; they eat different types of food and live in different habitats. How did birds become so varied and so good at living in a particular habitat? Take a look at our 'Darwin's Birds' fact sheet (by clicking on the link below) and learn all about Darwin's finches on the Galapagos islands and how they helped him to understand their adaptations and the theory of evolution. '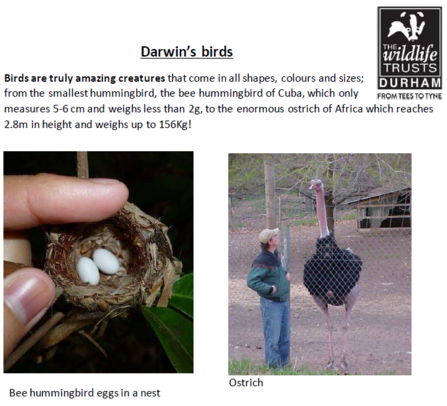 Darwin and the Evolution of the Finch' video is also quite fun to watch too.👇
Now that you know all about birds, beaks and adaptations, have a go at our 'Bird Beak' challenge by clicking on the link below.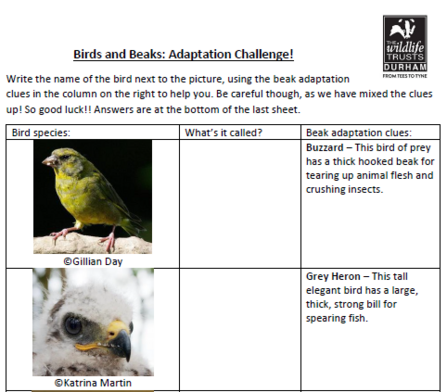 Explore
If you live near a pond, use our winter wetland bird spotting sheet below (you can download it by clicking on the link under the picture) and take a bird watching walk to see how many of these specialised wetland birds you can find? How many different types of beak shapes can you see?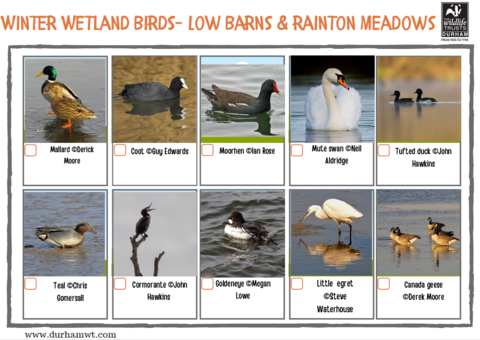 From 29-31 January it's the RSPB's Big Garden Birdwatch! Follow this link Big Garden Birdwatch | Join the fun - The RSPB to register if you would like to take part.
You can use the Garden bird Spotting sheet below to help you identify the birds in your garden. The more people across the country that take part, the more information we will have on how well garden birds are doing, so it's very helpful if you are able to take part.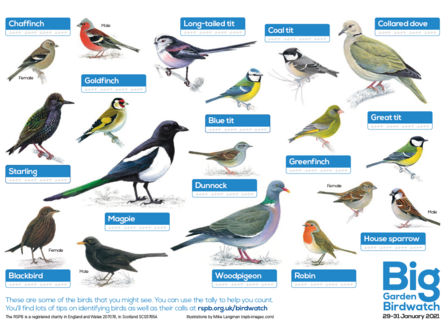 Conserve
If you don't already have a bird feeder in your garden, there are some instructions on how you could easily make your own bird feeder below. It's a good idea to feed the birds in your garden for a couple of weeks before you do the Big Garden Birdwatch, so that birds get used to visiting your garden and you will see more of them. When you hang bird feeders up, try to put them in or near a tree or a bush, so feeding birds have somewhere safe to hide from predators if needed.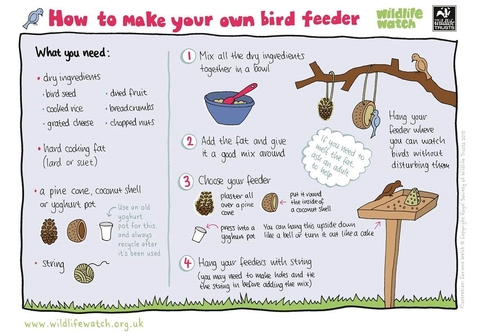 Create
Finally, after all your bird spotting and identifying fun it's time to get crafty. Why not have a go at making this Blue tit mask following the instructions below. You could try to collect a few feathers next time you're on a walk and stick them to your mask to make it even more realistic. You could even design your own mask based on your favourite bird, and if you would like to share a photo of your mask, please email it to education@durhamwt.co.uk