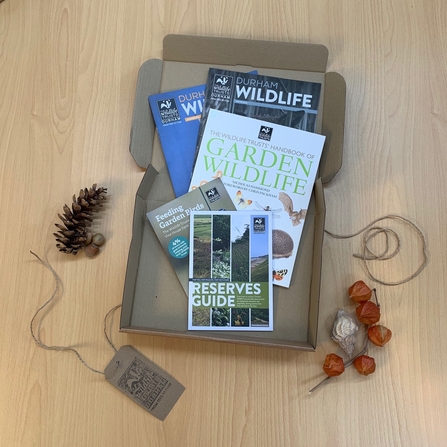 Gifts
Buying gifts can be a challenge at the best of times, but don't panic! Making sure you give planet-friendly presents isn't as tough as you might think – here are some tips to help you along the way:
Look out for gifts that come with as little packaging as possible, or at least some you can recycle.
Why not put together a zero-waste kit? Think about including things like a portable cup, a biodegradable lunchbox, or some wax food wraps!
Make something yourself! You can choose your own packaging, and the personal effort makes a gift priceless!
Tote bags are a fun gift and a great way to avoid plastic bags at the checkout.
Adopt an animal as a gift.
Give the gift of Wildlife Trust membership.
Buy sustainable products.