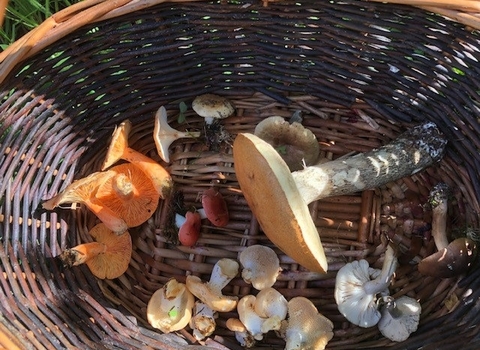 Autumn Adventures Await!
Autumn, or fall as it's called in the USA (because that's what the leaves are doing...falling), is here. Multi-coloured leaves are covering the ground as trees begin their winter sleep, berries are ripening, mushrooms are popping up, and birds and animals are feasting to fatten up for the colder months ahead. There is so much to see, learn and enjoy. Here are a few activities for families to explore and discover autumn, and especially its fantastic fungi.
Discover
Grab your coat, wellies, hat and gloves, and get into your garden, or take a walk through a local green space, woodland, meadow or one of our nature reserves and see how many of these signs of autumn you can find with our autumn spotting sheet.
(download the sheet below)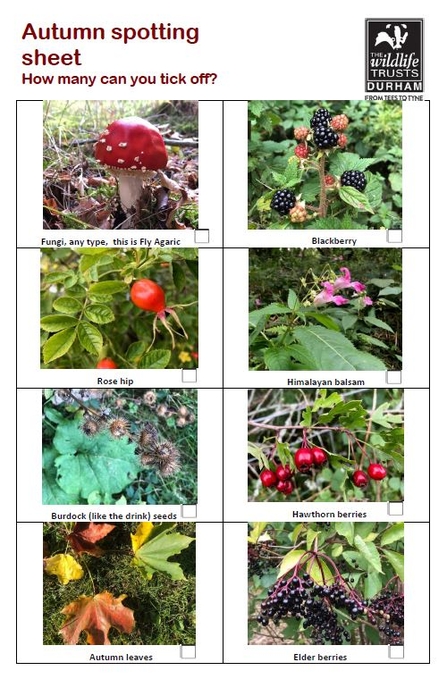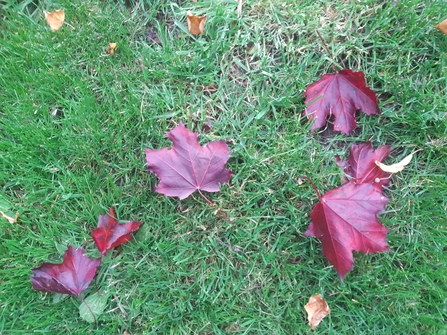 There are many leaves on the ground now, falling from the trees.
Who can find the biggest leaf?
Collect leaves from a few different trees,
How do their colours and textures differ?
Which do you like best?
Explore 
Autumn is a time when you may see mushrooms and toadstools suddenly appearing all around you. Fungi are an amazingly diverse group with over 15, 000 species in the UK! They come in all shapes, colours and sizes and can be found in meadows, under trees, on trees, on logs, on leaves and even on manure!
Watch this short film of a fungi walk by Charlotte, age 9, for some tips of where to see fungi near you:
Then, why not go for your own rainbow fungi foray, to see how many different colour fungi you can find? (download the sheet below) Old grassland and under conifer trees can be particularly good for colourful fungi! 
Some fungi can be poisonous, so make sure you just take photos or make your own short film, don't pick, touch or eat any fungi that you find and remember to wash your hands as soon as you get home!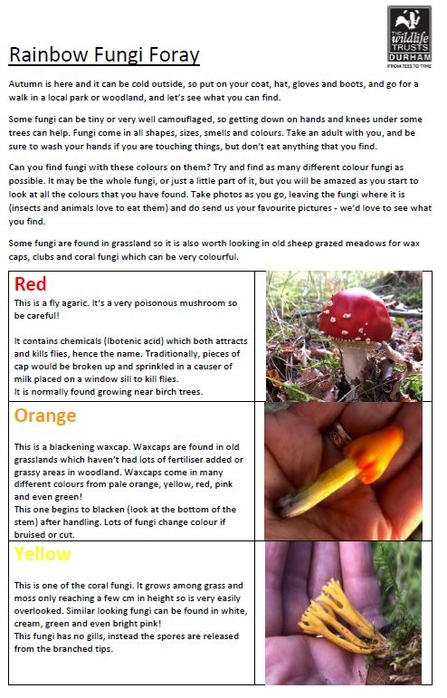 Conserve
If you have a garden and would like to make it more fungi friendly, visit this website for some tips and advice.
Create 
Get creative with fungi - create your own fungi inspired artwork using your favourite materials. You could sketch, paint or make your own fungi sculpture, then send a picture of it to us at education@durhamwt.co.uk. 
You could have a go at an unusual fungi sculpture and enter this competition (enter before the 11th October)  
Or make some Fungi Spore Print Crafts. They can make lovely cards or bookmarks. (download the sheet below for some ideas)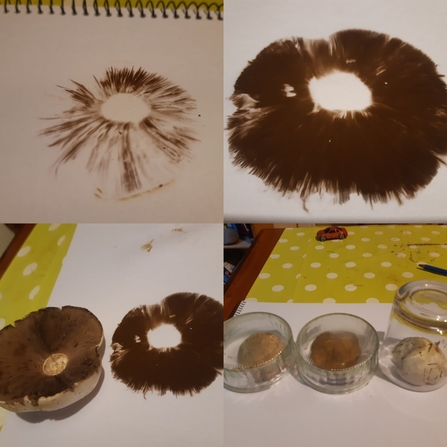 Autumn is also a fantastic time to make a nature mandala, collect some leaves, twigs, berries and nuts, then see what patterns you can create! Check out the activity sheet below for instructions.