41% of insect species face extinction
As a result of intensification of agriculture and the fragmentation of natural habitat, insects are facing serious hardship. With 41% of insect species facing extinction, recent reports from the Journal for Biological Conservation stress urgent action during a "catastrophic collapse of nature's ecosystems".
Loss of habitat and pesticide use has caused a collapse in insect numbers which are vitally important to our ecosystem.
However, nature can recover and you can help.
TAKE ACTION FOR INSECTS THIS SUMMER
FROM HOME
Summer is a time where insects thrive and therefore this is a great time to spend more time out in your garden or nearby green space and start surveying! Insects can often be hard to identify, so before you do, make sure you brush up on some common Insect ID which you can find here. 
There are so many family-fun #ActionForInsect activities that can be done from home.
Follow our 3 top tips here:
BUILD A BUG HOTEL
What better way to leave room for nature than to create your very own bug hotel. All you need is piles of rocks, sticks and rotting wood that will provide important shelter for bugs and spiders.
LET THE GRASS GROW
Leave a patch in your garden to grow wild. Long grass is vital for insects such as butterflies and also important habitat for wildflowers to grow.
CREATE A POND
Why not build your own mini wildlife pond and help our freshwater insects! Look out for common visitors such as the Pond Skater and Damselfly.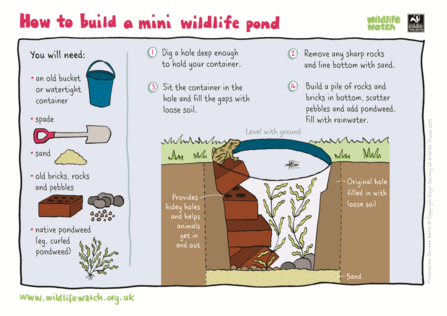 IN THE COMMUNITY
Your community is bound to have lots of areas where wildlife could thrive. Community-led action is vital in ensuring that gardens and outdoor spaces are a haven for insects.
This is the current scale of what our urban surroundings look like currently and envisage what can be achieved if we can join up these features to the natural world.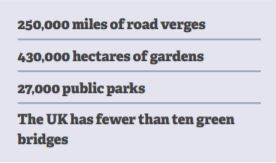 Opportunities for community-led approaches are endless and here we give some options for you to get involved!
 ORGANISE A COMMUNITY MEETING OR WORKSHOP
Community led decisions need leadership. What a better way to get people involved and take action for insects than to share your vision for what the community should look like and involve landowners and key decision makers so that all ages can get involved. Inclusivity is key!
PLEDGE TO REDUCE PESTICIDES
Make a commitment to stop using harmful chemicals in your community. Insect declines will not halt if we continue to use harmful chemicals in our gardens and communities. Visit pan-uk.org to find out more.
MAKE YOUR PLANS HAPPEN AND SHARE THEM!
Rally a community and get as many people involved as you can! Ensure that individuals get a say in what role suits them best and encourage varying the tasks so to keep volunteers engaged.
Social media is a prominent driver for community engagement and therefore make sure you share you raise awareness and share positive progress for #ActionForInsects on relevant community pages.
HOW CAN WE MONITOR PROGRESS?
We rely on our fantastic members and partners contributions to making this campaign a success.
Snap and Share!
Please send in any images and videos of you and your family taking Action For Insects direct to our Facebook, Instagram and Twitter socials or use the tag #ActionForInsects and become a real Insect Champion!
CITIZEN SCIENCE
In order to better understand population insect population dynamics and to gain an understanding of what your local Authority is doing to help insects, we ask that you take this short survey in order to help us in our efforts to #TakeActionForInsects.
Please click on the survey link here.