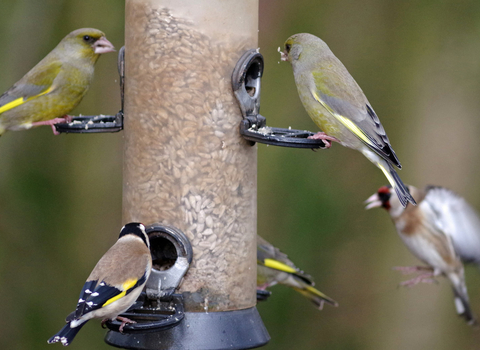 Feed the birds
We recommend Vine House Farm bird food
Not only do the birds love it, but they farm in a way which encourages wildlife and they give 4% of sales straight to your local Wildlife Trust helping to protect your local wildlife.
Wildlife friendly farming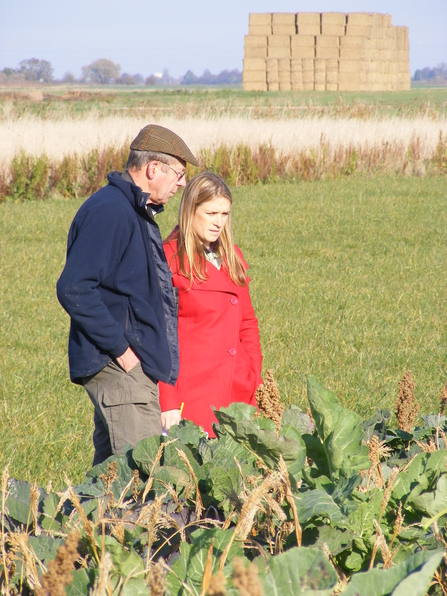 Nicholas Watts and his team farm in a way that encourages wildlife whilst running a thriving company growing and selling bird seed, feeders and other wildlife gardening supplies to the general public.
Each purchase you make will help raise even more to help protect Durham's wildlife. Request a catalogue on 01775 630208 or visit Vine House Farm's online shop.
Five Reasons to purchase from Vine House Farm
Vine House Farm directly supports your local Wildlife Trust, with 4% commission on all purchases made in your local area and £10 for every new customer!
Award winning farm and conversation work with most of their seed mixes grown and delivered directly from their farm
All prices including delivery, no hidden charges, next day delivery (so no worries about having to carry it home from the shop)
Large range of bird food, feeders, nest boxes and accessories (like the ones you see on our webcam
Excellent, friendly customer service with great information and advice about our wild birds
Vine House Farm is dedicated to supporting the work of The Wildlife Trusts and donates 4% of their sales. Durham Wildlife Trust also receives a £10 donation for every new customer. So, tell your family and friends!
To date, partnership between Vine House Farm and The Wildlife Trusts has raised over £1,250,000, including over £12,668 for Durham Wildlife Trust.
Tips to help wild birds from Vine House Farm